This store requires javascript to be enabled for some features to work correctly.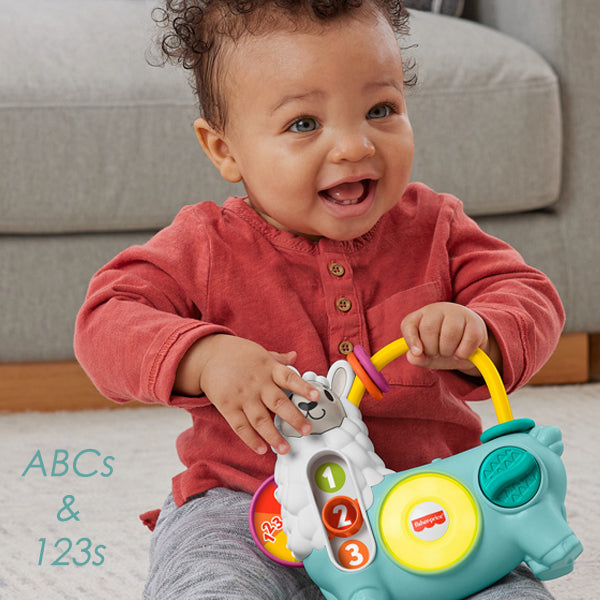 Learning 123s and ABCs is the foundation of a child's education. It is the very first and most basic step in preparing them for their future academic life. Understanding the alphabet and numbers is essential for a child's success in reading, writing, and mathematics. By learning the alphabet, kids are able to identify sounds that make up words, which is a vital component in reading comprehension.

Additionally, learning to count from one to ten (and beyond) helps children develop mathematical skills that will be used throughout their life. By having a strong foundation in basic math, children are able to grasp more complex mathematical concepts more easily. Knowing the 123s and ABCs is also important in helping kids develop social skills as they engage with others, such as following directions, sharing materials and working as part of a team.

Toys that teach numbers and letters are a great way to introduce educational concepts to young children in a fun and engaging way. There are many different types of toys available that can help with learning 123s and ABCs. For example, alphabet and number blocks can be a great way for children to learn how to recognize letters and numbers, as well as practice their fine motor skills by stacking and sorting. Activity toys are also great options for teaching letters and numbers. They can help children learn by repetition, which is a key element in memorisation. Educational toys that have interactive features such as buttons, lights, and sounds can also be an effective way for children to learn and retain information too as these toys capture the child's attention and make learning a more enjoyable experience.

Overall, toys that teach ABCs and 123s are an essential part of a child's early education and can help set them up for success in the future. Here at Baby City we have a wonderful selection of educational toys to choose from, manufactured by industry leaders.